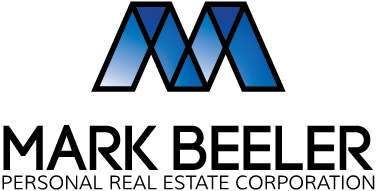 RE/MAX Ocean Pacific Realty
2230a Cliffe Ave.
Courtenay
V9N 2L4


let's find your new home
Search for Real Estate in and around The Comox Valley
Residential
Any
Single Family
Half Duplex
Townhouse
Condo/Apartment
Full Duplex
Triplex
Fourplex
Mobile
Modular
Lots/Acreage
Farm
Recreational
Commercial
Any
Building Only
Building & Land
Business & Leasehold
Business & Property
Business Only
Land Only
Multi-Family
Industrial
Min Price
Any Price
$25,000
$50,000
$75,000
$100,000
$125,000
$150,000
$175,000
$200,000
$250,000
$300,000
$350,000
$400,000
$450,000
$500,000
$550,000
$600,000
$650,000
$700,000
$750,000
$800,000
$850,000
$900,000
$950,000
$1,000,000
$1,250,000
$1,500,000
$1,750,000
$2,000,000
$2,500,000
$3,000,000
$4,000,000
$5,000,000
$6,000,000
Max Price
Any Price
$25,000
$50,000
$75,000
$100,000
$125,000
$150,000
$175,000
$200,000
$250,000
$300,000
$350,000
$400,000
$450,000
$500,000
$550,000
$600,000
$650,000
$700,000
$750,000
$800,000
$850,000
$900,000
$950,000
$1,000,000
$1,250,000
$1,500,000
$1,750,000
$2,000,000
$2,500,000
$3,000,000
$4,000,000
$5,000,000
$6,000,000
Min Sqft
Any
200 Sqft
300 Sqft
400 Sqft
500 Sqft
600 Sqft
700 Sqft
800 Sqft
900 Sqft
1,000 Sqft
1,100 Sqft
1,200 Sqft
1,300 Sqft
1,400 Sqft
1,500 Sqft
1,600 Sqft
1,700 Sqft
1,800 Sqft
1,900 Sqft
2,000 Sqft
2,500 Sqft
3,000 Sqft
3,500 Sqft
4,000 Sqft
4,500 Sqft
5,000 Sqft
6,000 Sqft
Max Sqft
200 Sqft
300 Sqft
400 Sqft
500 Sqft
600 Sqft
700 Sqft
800 Sqft
900 Sqft
1,000 Sqft
1,100 Sqft
1,200 Sqft
1,300 Sqft
1,400 Sqft
1,500 Sqft
1,600 Sqft
1,700 Sqft
1,800 Sqft
1,900 Sqft
2,000 Sqft
2,500 Sqft
3,000 Sqft
3,500 Sqft
4,000 Sqft
4,500 Sqft
5,000 Sqft
6,000 Sqft
Consulting a REALTOR®
REALTORS® are members of The Canadian Real Estate Association who subscribe to a Code of Ethics and Standards of Business Practice. Members of the Vancouver Island Real Estate Board are members of both the British Columbia and Canadian Real Estate Associations.
The following is a list of services you can expect to receive from a REALTOR® when you buy a home:
A REALTOR® will fully explain the details of your working relationship (called "agency") so that you are clear as to when a REALTOR® is working for you or for the seller.
A REALTOR® has access to hundreds of current listings of homes for sale because of a co- operative system called the Multiple Listing Service® (MLS®).
A REALTOR® can provide you with a customized list of homes that best meet your needs -- size, style, features, location, proximity to schools, shopping, etc. - and then make arrangements for you to view those homes that appeal to you the most.
A REALTOR® will help you determine how big a home you can afford.
REALTORs® are familiar with the local lending market and can offer helpful advice.
A REALTOR® has no emotional ties to any type or style of home and can be objective in pointing out the merits of one home over another.
A REALTOR® will have information on zoning changes, taxes, utility costs and school and recreation services that could affect your decision to buy a home in a specific area.
A REALTOR® will assist you in negotiating the terms of your purchase, which can be a nerve- wracking process for someone who is not experienced in negotiating.
A REALTOR® will advise you of the legal process required in obtaining title and taking possession of your property; the costs associated with buying a home such as insurance, mortgage registration and legal fees will be explained in detail.
Source: Victoria Real Estate Board 2015
Selling Your Home - Why it Pays to Use a REALTOR®
Before selling your home, you will need a clear understanding of the legal issues and potential pitfalls. One wrong action could result in a lot of cost and frustration, which is why it is essential to have a REALTOR® working with you, as he or she will make the sale of your home a successful and satisfying experience.
Greater exposure
REALTORS® use the Multiple Listing Service® (MLS®) to give your home maximum exposure. MLS® is a computer-based system that relays valuable information about your home to hundreds of REALTORS® and potential homebuyers.
Setting a price
Setting a price for your home is an important but difficult process. Again, this is where the services of a REALTOR® prove invaluable. REALTORS® have the experience to help you understand how the market works and decide upon a realistic price that meets your goals. REALTORS® also pre-screen potential buyers to make sure only those who are serious and financially qualified view your home.
REALTORS® will also develop a marketing plan to help your property receive maximum exposure. This will likely include placing your home on the MLS® system and placing a "For Sale" sign on the front lawn. The plan will likely also include arranging open houses for other REALTORS® and potential buyers, and developing advertisements and feature sheets/mailers to market your home.
Once you have accepted an offer to buy your home, your REALTOR® will help ensure that all the proper paperwork is completed. He or she will also make sure that both parties meet the necessary conditions outlined in the agreement.
Why working with a REALTOR® makes sense
When you work with a REALTOR® you will likely get a better price for your home than if you try to sell it yourself. Apart from the financial benefits, however, there is an extra measure of comfort and security that comes from having a REALTOR® on your side. Remember that REALTORS® are governed by a code of ethics and standards of business practice. They have also been trained and licensed under the provincial Real Estate Services Act to assist in transactions involving real property. When it comes to buying or selling property, using a REALTOR® just makes sense.
Source: Victoria Real Estate Board 2015
About Mark

Having grown up in the Comox Valley, I've watched and participated in the growth of the Comox Valley Area for more than 30 years, and have developed unique knowledge of its communities and hidden treasures as well as an intuitive feel for its real estate market. It is my goal that your experience be stress free and to ensure you understand the entire process so you can be confident and satisfied with your real-estate transaction. When you choose to buy or sell your home with me, I will be fully dedicated to your real estate success.

Testimonials

Charissa Campbell
As a military family after receiving an unexpected posting message and deployment notice my husband and I decided the best thing for our family was to move to the Comox Valley where I grew up to be closer to my parents. Without hesitation my first response was to phone Mark to help us with the purchase of our home there. I grew up with Mark and I knew he would be someone we could explicitly trust. Because of the uniqueness of our situation we actually relied on Mark to help us purchase our property sight unseen. This is the level of integrity that Mark brings to this business. As a military family we have purchased or sold homes more than 11 times and this was the first time we bought virtually through Mark's resources. It was a wonderful experience and I am so happy with the home we chose. I am also very happy to be moving back to the Valley a place that I love more than anywhere in the world! Thank you, Mark for making this dream happen and understanding exactly what we wanted!
Erick Peterson
Mark was great to work with, explaining any and all points that I had questions on. Sold my home very quickly and for more than I expected. I recommend Mark to everyone that is looking for a realtor. Will be using him again for sure.
MacMillan Heritage Homes
We have enjoyed having Mark both help us find a home to purchase, as well as sell 2 properties. We have always been impressed with Marks professionalism and valued his honesty and advice along the way.
Esther Donovan
We have found Mark Beeler to be friendly and very helpful in the process of buying our new house. He is an honest realtor with excellent ethics, patient with his clients and we felt he worked hard for us. We would highly recommend him to future clients.

Michael Seib
I was very pleasantly surprised at how hard Mark worked. Mark worked hard promoting our house even after we had a conditional offer and ended up getting us a better offer in the end. If you want to get your house sold and not just listed, like other ones on our street, use Mark.
Bern
We enjoyed working with Mark as we spent many, many months looking at acreages trying to find the perfect one. He always came prepared and eager to help find answers to our questions; even when some of the properties we asked him to show us were not likely to be "the one." Mark was always quick to respond, and best of all, when he said he was going to look into something for us, he never forgot, and would quickly communicate the results. That may seem simple, but being able to count on him made the process much less stressful for us. When the time to list our current house came (so that we would be in a position to buy our acreage) Mark had professional photos and floorplans done. His writeup and feature sheets were detailed and spot on. Definitely a step above... His hard work earned us a quick sale for a price we are very happy with. We are now in the process of moving onto our new acreage, where Mark spent many hours as we examined it over and over again. I highly recommend Mark Beeler if you are looking for great agent to work with. Thanks Mark!
Amanda Taylor
Mark just recently helped us in the purchasing of our first home. As first time home buyers the process can be daunting and confusing. Mark was amazing and walked us through the whole process. He is experienced, knowledgeable and personable. He was easy to get a hold of with any questions, always returning our calls and emails promptly. Mark made finding and purchasing a house easy! We would highly recommend him to anyone looking to buy or sell!
Ashley Barry
Mark helped me with the sale of my half duplex and I couldn't be happier with who I chose to go with as a realtor. He made it all seem effortless and sold my place so fast. Any questions that I had during the process he promptly answered and ensured I felt comfortable throughout the whole process. Mark really went above and beyond for me! I'd recommend him to anyone that wants someone they trust to help them buy or sell their house.
Jayaprabandh Pudota
It was more than a year long journey with Mark to find a place that would suit our criteria. From the moment I contacted Mark until recently when we bought our first house, he was of tremendous help throughout the process. He was there to assist in every step of home buying process. He was very patient and very knowledgeable and got some good connections. If you are a first time home buyer and need someone who can work patiently on your behalf throughout the home buying process, I would definitely recommend you contact Mark.
Frances McAlonan
Mark gave me professional, respectful advice as I considered selling my family home of 28 years. He was not pushy and stayed in touch with phone calls while I considered the option of selling. He answered questions, gave clear explanations of the process and I felt supported through the experience by the expertise of Mark and his team. I am now in my new home, and highly recommend Mark Beeler.
Kristine MacMillan
We have now used Mark with 3 real estate deals and each time are impressed with his professionalism and ability to provide honest and educated advice when both listing and purchasing property.
Angie Miller
Fantastic! Mark worked throughout the Easter long weekend in order to meet our tight headline. We have used Mark in the past and he has always exceeded our expectations. I would highly recommend Mark as your Realtor.
Christine Pearse
Mark is one of the most professional and knowledgeable realtors I've had the pleasure of working with. I highly recommend him if you're selling or buying a home!
!Home.view_full_search_screen!
Back
to top